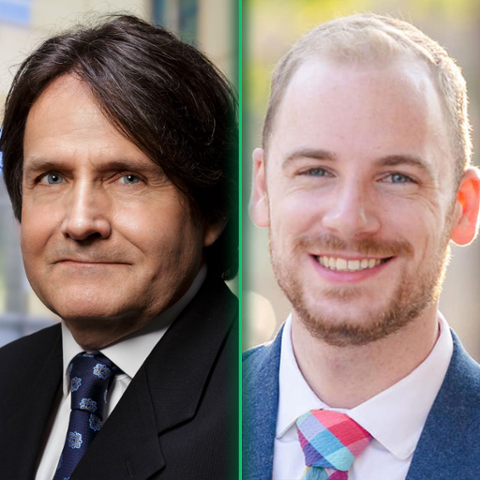 Our guests explore the importance of empathy, why improvisation is essential, and what core values are necessary to succeed in the arts administration field.

Meet a stellar Frost Built alumnus, Taylor Rambo! He is the incoming executive director of the Georgia Symphony Orchestra (GSO). We can proudly say he earned a Bachelor of Music degree in Music Business and Entertainment Industries and a Master of Arts degree in Arts Presenting and Live Entertainment Management from the Frost School of Music. Rambo previously served as the major gifts and campaign manager with Arena Stage at the Mead Center for American Theater in Washington, D.C. and has also held fundraising and staff positions with the American Pops Orchestra, the Washington Ballet, and the Association of Performing Arts Professionals (APAP).

This episode's host, Professor Gary Wood, was Taylor's teacher. He has been the director of the Frost School's Arts Presenting and Live Entertainment program and Professor of Practice in the Music Media and Industry since 2014. Prior to Frost, he served as President and Chief Executive Officer of the New Orleans Center for Creative Arts|Riverfront, one of the country's most prominent arts conservatories.