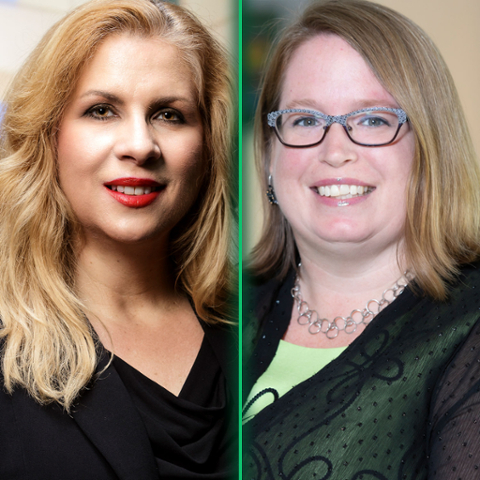 Art not only affects the casual observer, but also inspires composers to bring a new piece of music to life.

Meet Dr. Christina Larson, an Andrew W. Mellon Academic Engagement Fellow. She works closely with her colleagues at the Lowe Art Museum and University of Miami Libraries to promote the cultural resources of artwork, artifacts, and archives for teaching, learning, and research. Dr. Larson oversees the Andrew W. Mellon CREATE Grants Program and makes creative connections with a wide scope of disciplines at the University of Miami.

Dr. Dorothy Hindman is the 2015 Iron Composer winner and composition professor at the Frost School of Music. Critics have called her music "bright with energy and a lilting lyricism" (New York Classical Review), "dramatic, highly strung" (Fanfare), "varied, utterly rich … with purpose and heart" (Huffington Post), and "powerful and skillfully conceived" (The Miami Herald). She has performed over 400 times in 30 states, 16 countries, and in major venues, including Carnegie Hall.

Together, Dr. Hindman and Dr. Larson discuss how art and music composition can create beauty, what object-based learning is all about, how to embrace project uncertainty, and what through-lines for creativity are.