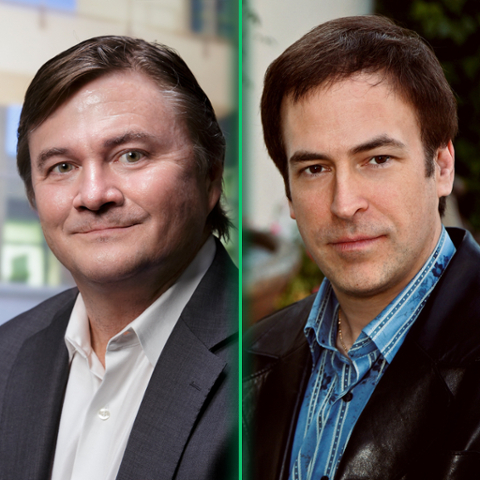 Playing outside the box just might help you achieve your dreams.

Join recording artist, composer/arranger, published author, and Frost School French horn Professor Richard Todd as he talks to his friend (who also plays the French horn) of 28 years, John Dickson. John Dickson is a multi-ASCAP TV and Film Music award-winning arranger/orchestrator and Frost School alumnus. He composed the main title and underscore for USA's smash hit Burn Notice. Dickson also scored Miss Nobody, The Fall of Sam Axe, The Good Guys, A Galaxy Far Far Away, Mark Lester's Pterodactyl, and many others. He provided additional music and orchestrations for film and TV projects such as National Security, The Wonder Years, Stephen King's The Stand, and the list goes on.

Together, they reveal their ingenious thought process of how to think like a horn player, the importance of being your own teacher, and why you should always remain humble. In the music world, you should never stay inside the box—there is a whole world to explore!