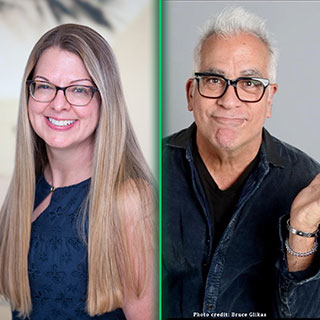 Get ready to be inspired by legendary Broadway musical theater director Richard Jay-Alexander. Among his many credentials, he has directed and collaborated with mega superstars such as Barbra Streisand, Kristin Chenoweth, Bette Midler, and countless others, and served as Executive Producer of iconic theatrical productions such as Les Misérables, Miss Saigon, and The Phantom of the Opera. 

He joins our own Frost School superstar and educator Dr. Laura Sherman who is Barbra Streisand's touring harpist, former Broadway principal harpist for Wicked, founder of Gotham Harp Publishing, and recording artist.

Listen to Richard's inspirational story about never giving up on your dreams, finding your tribe, and pursuing your passions without reservation. You will feel reenergized to follow your dreams!